Right-click the image, select Copy, click the Paste button in Xpadder Controller Settings window (help)
If the image is the wrong controller, is missing or does not paste properly then please reply
Right-click the image, select Copy, click the Paste button in Xpadder Controller Settings window (help)
If the image is the wrong controller, is missing or does not paste properly then please reply
Right-click the image, select Copy, click the Paste button in Xpadder Controller Settings window (help)
If the image is the wrong controller, is missing or does not paste properly then please reply
Here is my custom image for Logitech Wingman Formula (steering wheel and pedals).
I have made two new controller images for Xpadder. I have decided to try Xpadder 2007.12a on my Windows 98 SE -machine, so I needed to create two new controller images for older gaming devices. I hope that this (and the other one, for Gravis Analog Pro) can be of use to someone else, too.
Image: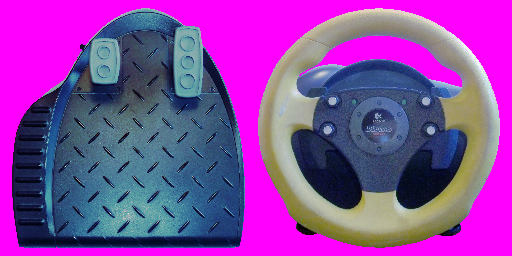 Edit: 2007.12a was the last version of Xpadder, which supported Windows 98 SE. The last freeware version, 5.3, required Windows 2000 or newer.